Great Garage Storage Solutions for Sale
Titan Track works great for hanging bikes, organizing your outdoor sporting gear or storing seasonal items. Our sliding track system allows you to hang a variety of items of all shapes and sizes. Use Titan Track to organize your garage, fish house, garden shed, barn, storage unit, utility trailer or anywhere you need to hang and store gear to get it off of your floor.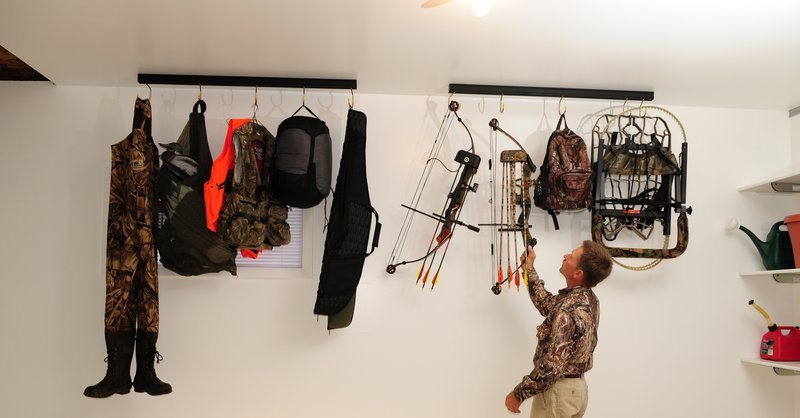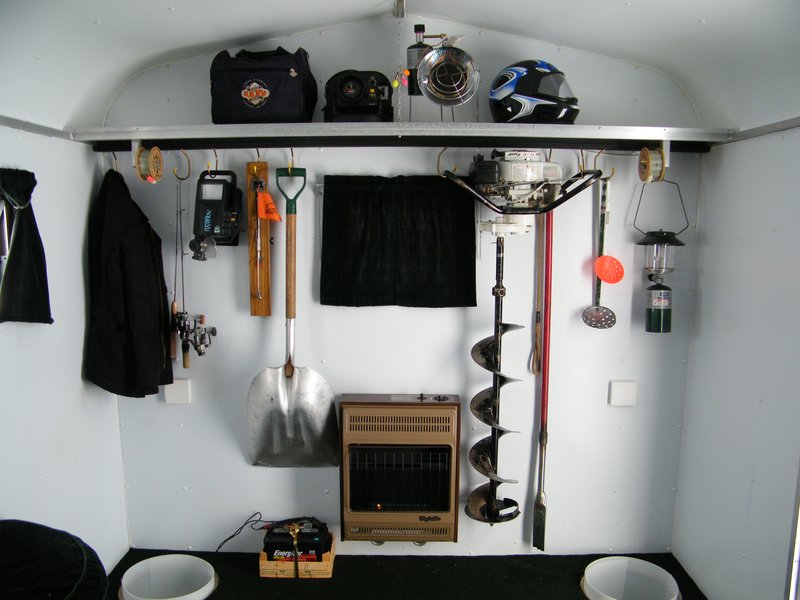 Store your Sporting goods

Great in the Fish House
Great for organizing your hunting equipment, the adjustable storage allows you to change out items with the seasons. The hanging storage keeps your equipment organized, all together and easily accessible. Use Titan Track in your fish house to keep things neat and orderly.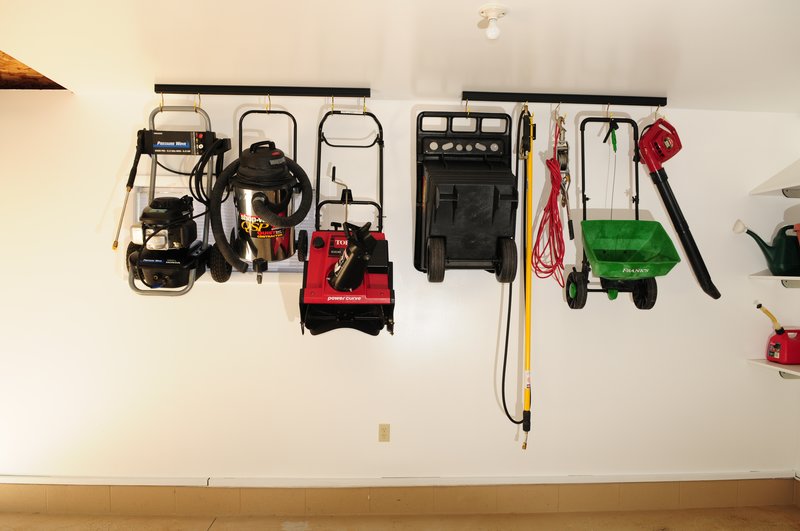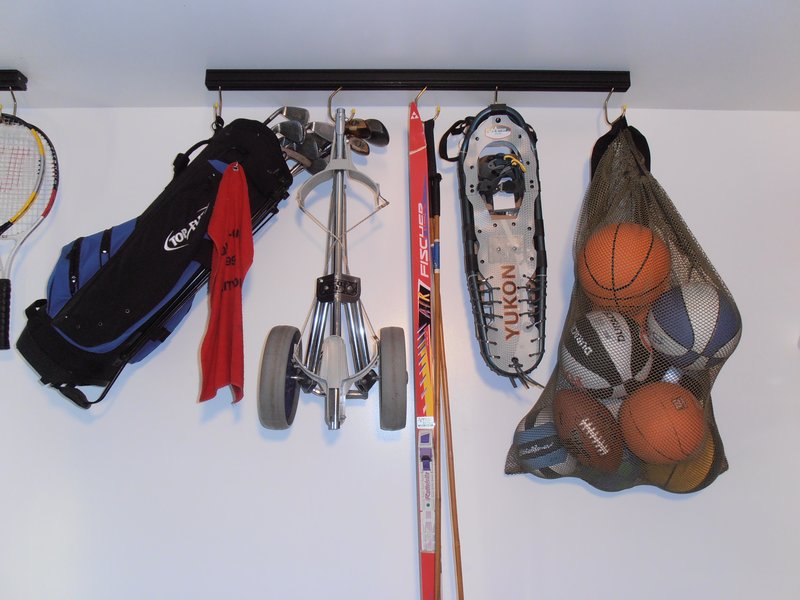 Lawn and Garden
Athletic Equipment
Hanging those big bulky items up is easy with Titan Track. Simply slide the hooks to the desired locations. For heavier items just use 2 hooks. All the athletic equipment that is always scattered around the garage can now be gathered and easily found.