Bike Rack System: Convenient Bike Storage Solutions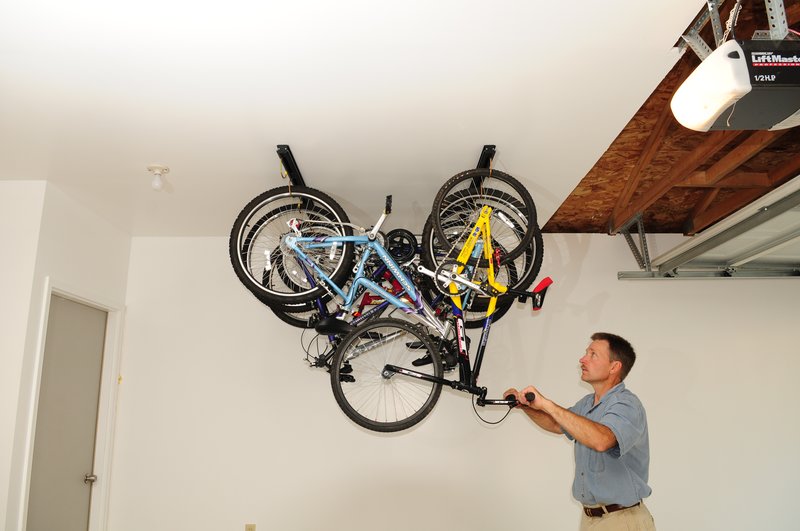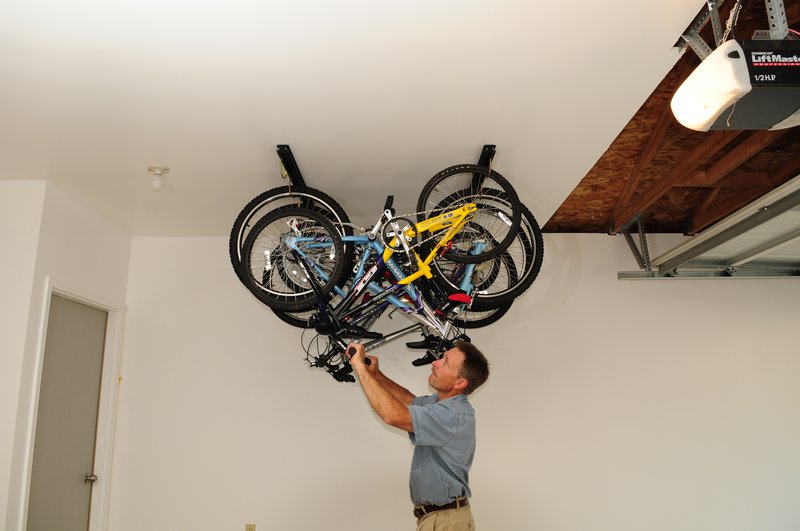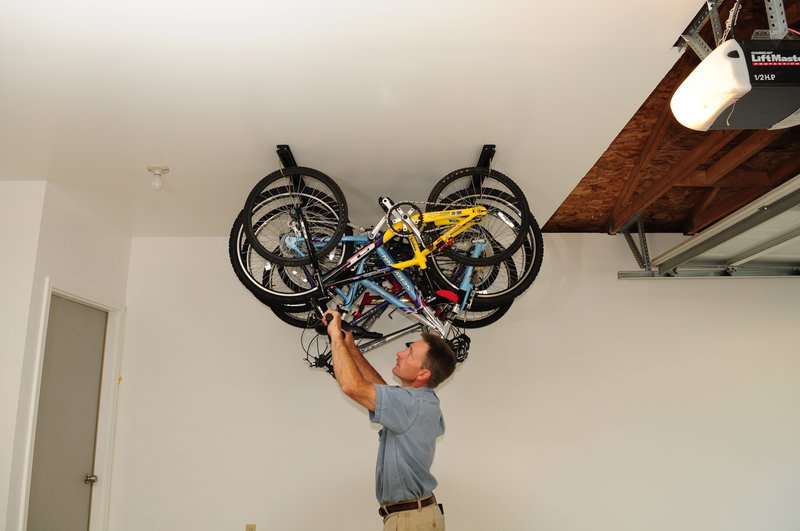 Easily store your bikes on Titan Track's ceiling mounted sliding track storage system. 
Titan Track allows you to store your bikes out of the way and off the floor 
in your garage, basement or storage area. Hang your bikes vertically by one tire, with one track, or 
make the most of our system by utilizing two tracks to hang your bikes horizontally, 
allowing you to park or store other items under your bikes. The Titan Track system 
features a sliding track design that allows you to slide your bikes together to make 
the most efficient use of space. Alternate the direction of your bikes when hanging 
them horizontally to make the best use of space. Store up to 7 bikes on the Titan 
Track 50" system! Easily remove your bike when you are ready to use it, no more moving around your bikes, store them up off the ground.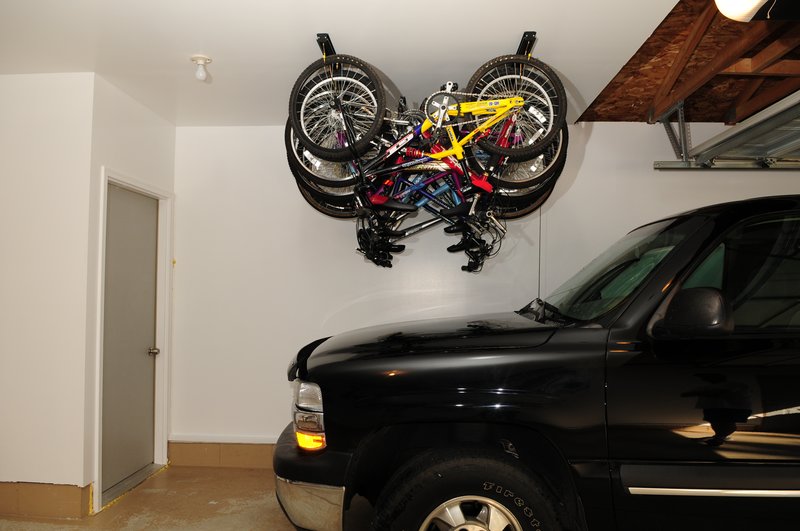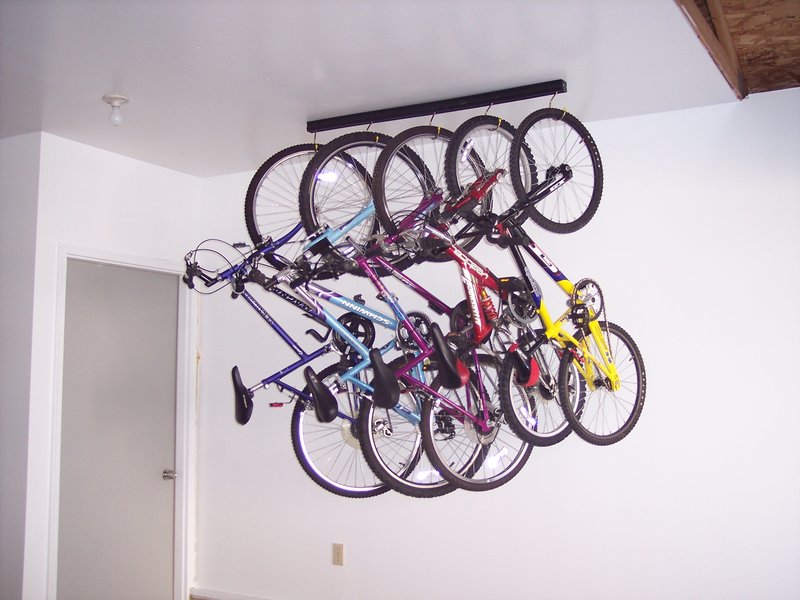 HANG BIKES HORIZONTALLY!!!!! HANG BIKES VERTICALLY!!!!
(2 TRACKS REQUIRED)